MentalScatter is our new product. It will be available in Feb 2009. It will have the same functionality as Vrayscatter but working with mental proxy and MentalRay. We hope a lot of 3dsmax custumers well be interested by this product.
---
There are great news. If this version works like the vray one, my work will be much easier.
I'll stay tuned

Regards
---
Posts: 1
Joined: Sun Mar 08, 2009 4:17 pm
---
I'm waiting this anxious too
Regards, Víctor.
---
Unfortunately MentalRay has a lot of bugs. Now we have found three serious bugs which don't gives us possibility to finish development of MentalScatter.
We have sent reports to MR developers and just wait then it will be fixed.
---
Bad news
Maybe the 2010 version will solve this problems (i hope)
---
Bad news... our company usually works using MR but we need to switch to Vray for one work since we
need
vrayscatter features.
Anyway in Motiva (jan and me) we could try that bugs if you want
---
As I understood, you want to have beta of MentalScatter?
Now we have beta with some limitations.
1.We don have random color texture (first MR bug)
2. Sometimes rendering is going only on one processor core (second MR bug)
3. Now impossible to make version for 3dsmax 2010 even with two first limitations. (third and worst MR bug)
We already have some betatesters, but I will give beta to three first people who write request to
mobilep800@mail.ru
---
Well, at least the first problem will be resolved in max2010, since includes the multimap texture for mental ray. I hope that the third problem could be resolved.
Regards
PD: you have mail
---
Mail sended!
Until now we have to switch to vray when we need lot of instances of something (vrayscatter) or work using our prefered workflow using MR.
I'll post here one of the first frames from our archviz demoreel 2008... of course is MR without scatter... I have tears running on my cheeks thinking about this scene with lot of plants scattered.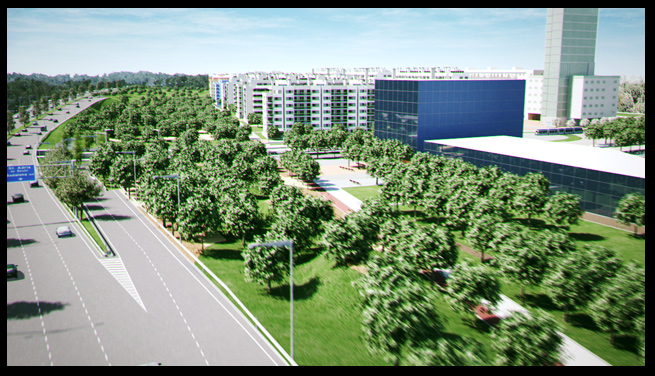 ---